Benefits of Outsourcing
Outsourcing is one of the trending topics in today's business environment. Many cost-effective and high-quality firms worldwide outsource quasi-business functions to developing countries
What is it about outsourcing that makes it a business demand?
Outsourcing is a method that is commonly used by businesses to save money. It is the commercial practice of engaging a third party to perform services or generate commodities that were previously handled by the in-house team. As a result, it has the potential to affect a wide range of occupations, from customer service to manufacturing to the back office.
Let's look at the benefits of outsourcing any business
Enjoy the cost-effectiveness
The very first thing that comes to mind while outsourcing your business process is cost-effectiveness. For example, work that needs to be done can be outsourced to developing countries like India, saving money whilst not sacrificing quality. The wage disparity between the western world and developing countries of Asia, where there is a high population and low employment, makes this possible. Outsourcing your job to India could save you up to 60% of your money. Furthermore, the attribute of the work supplied is good and incorporates a global touch to your business. Despite the cheap employment, the quality you get is paramount.
Improved Work Quality
Trust authentic players who possess years of knowledge in business procedures as well as skill in completing complicated outsourcing projects, as they would be the perfect partner for outsourcing your company requirements. They have the best subject expertise, comprehension, and people who can get the job done efficiently. This results in an increase of production and efficiency in the work done, which benefits your firm entirely.
You can pay attention to the core areas now
When you outsource your company or business, you will get more time to pay attention to strategic planning, financial growth, investments, brand advertisements, product development and innovations, hence delivering higher-value solutions in general.
Infrastructure and Technology derived from developing countries saves cost and resources
When you outsource, the need for infrastructure and technology is eliminated. Thus, you save money, energy, and time.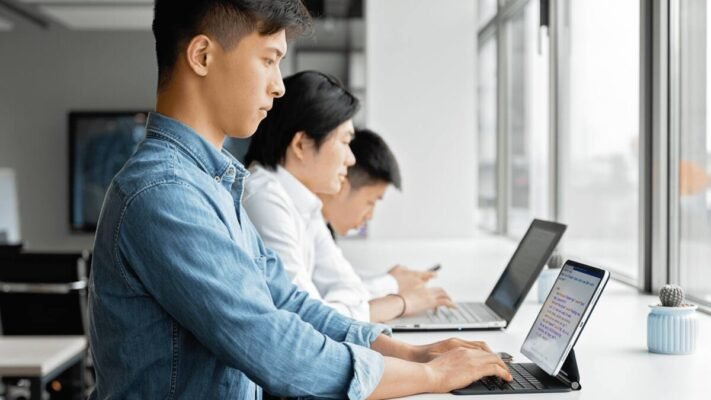 You attain skilled resources
You do not need to spend money on pricey hiring and training for your company. If you outsource the tasks to a trustworthy player, they will take care of your needs. Be it staffing, accounting, human resource, customer support or anything else. A well-trained and knowledgeable team can make your job easier.
The advantage of varied time zone
As outsourcing is a global phenomenon, you get the benefit of maximizing your work through time zones. Even on a rest day,  work could still be done by someone from the other side of the world. Thus, it helps you in the continuous business functioning
Quicker and Higher Quality Service
As outsourcing initiates skilled resources, you can expect higher quality work, and this would, in turn, lessen the time taken by the leads for your valuable item to enter the global market.
So, these are the top benefits of outsourcing. You can choose one of the trusted and reputed vendors for the secondary processes and focus on your core strengths! Need expert advice on outsourcing, get in touch with us now! You might also be interested on how you can give your growing business a recruitment advantage