Providing the Next Phase
Elitez & Associates is a regional outplacement, and career transition firm focused on strengthening our client's image during transformational phases such as change management or right-sizing.
Career Transition & Outplacement Coaching Services
In Elitez & Associates, our presence today are build by highly experience coaches to support career transition regionally covering 30 offices in Asia region. Our method is practical and localized to meet the standard of deploying and smoothly transitioning employees from your organization
This allowing you communicate effective and well structure position and practice about treating employees with respect during dignity and respect  difficult times.
Elitez & Associates's career transition services solutions 
Offering support at a time of vulnerability
Supporting and assisting the employees to develop a clear, considered plan for their next career move
Prepare them well for effective interviewing
Up to date employment outlook
Effective using social media to expand their perimeter
500 offices access worldwide thru our NPA Networks
Strengthening your organisation's image both internally and externally
Protecting your brand and reversing negative publicity or perceptions of employees
Elitez & Associates delivers leading-edge career transition and outplacement solutions that don't just help departing employees find new jobs, Through in-person, virtual, blended learning or group programmes, we help individuals focus on their next move and develop the skills to achieve their career goals.
Our flexible coaching and learning programmes allow the departing employees receive guidance and support that aligns with their generational preferences, learning styles, career paths, and interests.
Our resources are developed by certified coaches with more than 30+ years of hand on real-time practical experience, the expertise and capability to support everything from the termination of a single employee to a mass restructuring.
Our program highlights
Pre-retirement coaching
Individual counselling & consulting
Effective Interview Preparation
Career transition management (Career Alternatives)
Career and Self Assessment
Compensation Package Negotiation
Entrepreneurship preparation (Start-Up guide)
Relocating Opportunities
Our experienced and skilled teams are dedicated to assisting you with outplacement services across Asia. To find out more from our specialist, please contact us for a confidential discussion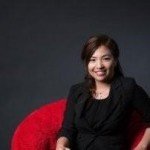 CINDY LEONG
Cindy is an Enneagram Personality Coach and Corporate Trainer who can help you make sense of your professional and personal relationships.
She is a member of International Coach Federation (ICF) and Singapore Psychological Society (SPS). Besides a Bachelor Degree in Psychology (majoring in Communications), she also has a Diploma in Business and has done in-depth research and studies in the areas of Organisational Behaviour and Gender Communications, both in Singapore and Taiwan.
She is well-versed in both English and Mandarin. Aside from being a published author of 2 books, she has also been invited by several radio stations and magazines as a expert guests to provide insights into Enneagram, workplace conflicts and relationships.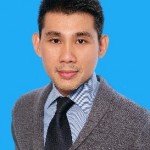 Edwin Tiah
PARTNER/ DIRECTOR
In his retain recruitment professional he worked across a range of sectors focusing in Human resources and Finance
He did many senior outplacement from group level and transition coaching for many senior profile within the Asia region
SUMMARY OUTLINE IN EXECUTIVE COACHING
Individual & team-based expertise at all levels of leadership including the C-Suite
Executive Performance, On boarding, High Potentials, Succession Candidates, Team Dynamics, Emerging Leaders, Targeted Competencies, Presentations & Executive Presence, Intervention-Based Coaching, Development Launch and Global Reach and Large-Scale Expertise
GROUP LEADERSHIP EXPERIENCES
Emotional Intelligence & Modern Day Leadership
Neuroscience & Building Trusting Relationships
The Conversations of Leadership
Adaptive Leadership
Personal Productivity & Workflow Management
Ivy Liew
Ivy is qualified NLP Coach with an MBA Degree from Nanyang Technological University; and over 30 years of experience in corporate HR.
Equipped with a time-tested professional framework on Coaching and Image Consultancy and fuel by her vast HR experiences specialising with Change Management and Organizational Behaviour, Ivy is now a practising Life Coach and Image Consultant. Her forte in coaching is in Career, Image and Change or Transition management.
Active in Organization Development (OD) activities, her corporate career spearheaded & implemented various HR interventions and business excellence programs – like Service Quality Certification/Award (SQC/A), People Developer System (PDS), Teambuilding for Work Improvements, Balanced Scorecards, Service Quality (Service Class), Lean Management, Health Award by HPB, Staff Communication & Engagement sessions, HR survey and Employee Climate / Engagement Survey, Staff Recognition & Reward (non-monetary) Scheme and ISO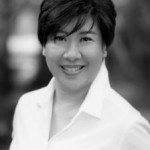 Lorraine Wong
Lorraine spent more than 25 years in people development with some of the most prominent financial institutions
As a trusted HR business partner, she excelled in creating value add through providing fresh perspectives at the management table and acted as a sounding board to senior leaders in their Human Capital strategies. Her consultancy-based approach was effective in implementing HR initiatives that aligns with business objectives, specifically in the areas of Talent Acquisition, Talent Management, Succession Planning and Talent Development. Lorraine was also involved in various HR change management initiatives in her career and was instrumental in the implementation of a center of excellence delivery model for the Talent Acquisition function in Asia Pacific. Lorraine's strengths in building relationships and connecting with people remains the key reason for her success.
Areas of Focus
Executive & Leadership Coaching, Leaders in Transition, Team Coaching and Team Performance and Integral Leadership Development
Credentials
Certified Integral Coach® – New Ventures West
Post Graduate Diploma in Personnel Management – Singapore Institute of Management
Bachelor of Economics, Banking & Finance – La Trobe University, Melbourne Australia
Certifications
Master Practitioner in Neuro-Linguistics Programming*
Certified Practitioner in Neuro-Linguistics Programming
Integrative Enneagram Coach Certificate*
The Enneagram in Business Leadership Train-the-Trainer Certificate
Foundations of Action Learning – World Institute for Action Learning
Process Facilitation – iDialogue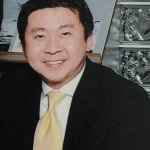 Peter Chin
For almost 20 years, he was working with the likes of Citibank, Bank of America and ABN Amro futures
Peter is a familiar face across most schools' functions for the past decade, he has graced special functions on the Ministry of Education's invite to deliver speeches on behalf of the parent support groups and other school activity matters.
Today, Peter is a certified trainer by the renowned company Success Resources. Under the trained eye of Mr T. Harv Eker, an author, businessman and motivational speaker known for his theories on wealth and motivation and also the author of the book Secrets of the Millionaire Mind, he completed the three days 'Train the Trainer' course.
Putting his successful career in the Financial arena that endures 20 years of gruelling demand behind, Peter is humbled by the fact that staying relevant by continuous lifelong learning is essential to everyone in fulfilling their future challenges in living a meaningful life and being gainfully employed.
Leadership Recruitment
An Executive Search strategy is a discreet, highly confidential search process targeted at those top performers who we feel has the expertise and track record to perform effectively for you.
The process involves a thorough research of the market availability involving the consultant approaching high performer at certain target companies or sectors.  Our resources and global networks allow you to gain access to potential candidates within the market who may be suitable for this role.
We combine deep industry and functional knowledge with a proven search procedure and assessment process to help you find leaders who best fit your organization's  needs
Succession Planning
An organization's ability to stay relevant in fast-changing climate achieving growth and sustainability highly depend on the right leadership at the top. Our consultants advise on candidate assessment and the selection process with in-depth sector knowledge
Elitez & Associates is qualified to assist board members with the important and complex task of next leadership succession planning, helping organizations to develop a process that is effective.
We believe organization need great leaders, aside from knowledge and experience the young future leader must be well prepared and willing taking on the future role
In Elitez & Associates, we created leadership programs for Finance and Human Resources that made an impact in today business needs. We believe in both functions their presence and ability to determine the organization future
Where other programs normally deliver standard modules, our programs help the most senior of leaders or future leaders to make a step-change bringing their best.
The capacity to realize their potential requires a deep understanding of where they are now/ future for them to reflect on the qualities that have accelerated and developed over the years. Their knowledge with an attitude a willingness to continue to excel and explore their individual traits, beliefs and assumptions will help to tackle the fundamental drivers of success – mindset and behaviours.
Our bespoke executive programs systematically identify limiting attitudes and behaviours, and leverage rare or unique qualities to unleash the full potential of those in top leadership roles. By supporting a greater sense of purpose, the programs also help these leaders to nurture the growth of their teams and ultimately the ability of an organization to transform.
Our coaches are highly respected in their profession with vast of experience regionally, real-time and live cases handling complex climate.
We will identify their baseline through assessment, work closely with advisers and coaches to accelerate their transformation development.
Speak to us to discover : edwin.tiah@elitez.com.sg